Currently viewing the category: "Info"
I think it's funny that the official (by general consensus) New Years song in the United States of America is something that most Americans don't understand, and can only sing three or four lines from, and then mutter the rest.
This is a Scottish folk tune that dates back as far as 1677 (probably earlier) that is sprinkled with old Gaelic, and as far as most people can tell, is about "Old Lang Signs."
Whatever that means. No one cares … it's generally sung when you're three sheets to the wind.
Curious, I had to research this, and it turns out the song, in a nutshell, means, "Should we forget old friends?  No.  For as time goes by, we'll all drink a cup of kindness yet."  It goes on to sing about even though you may be far away from old friends, at least you're all in a pub somewhere, drinking to each other at the same time.
In 1677 they didn't have telephones.  Instead they used widespread synchronized drinking as a sort of telepathic way to reach out to each other.  You sat at a pub and drank to old friends and knew in your heart that at that very second they were doing the same, drinking to you.
So in the spirit of that, as the clock strikes midnight on New Years Eve, I will be raising a bottle and drinking to all my family and friends.  I wish for you a happy new year!  Let's defy the doom and gloom news media and make it a wonderful year for everyone.
For the curious, here's the actual lyrics to the original authentic version of Auld Lang Syne:
Should auld acquaintance be forgot,
And never brought to mind ?
Should auld acquaintance be forgot,
And days o' lang syne ? 
CHORUS:
For auld lang syne, my jo,
For auld lang syne,
We'll tak a cup o' kindness yet,
For auld lang syne.
And surely ye'll be your pint-stowp !
And surely I'll be mine !
And we'll tak a cup o' kindness yet,
For auld lang syne.
CHORUS
We twa hae run about the braes,
And pu'd the gowans fine ;
But we've wander'd mony a weary foot,
Sin auld lang syne.
CHORUS
We twa hae paidl'd i' the burn,
Frae morning sun till dine ;
But seas between us braid hae roar'd
Sin auld lang syne.
CHORUS
And there's a hand, my trusty fiere !
And gie's a hand o' thine !
And we'll tak a right gude-willy waught,
For auld lang syne.
CHORUS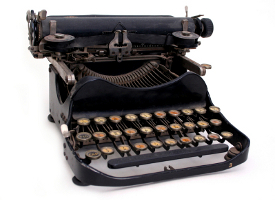 Being that we're coming to the end of National Novel Writing Month (NaNoWriMo) I thought I'd bring this older blurb back up to the top. Over on my writers blog I've been quietly documenting the various steps required in order to become a novelist. The first three steps are ready for public consumption:
Deciding to become a novelist.

Starting and, most importantly, finishing a manuscript.
Editing your manuscript, including getting others to critique it for you.
The bit I've been working on for over a year now is the part about how to get published. It's taking so long because the publishing landscape is in total flux at the moment. Back when I started breaking in to the wonderful world of 'being published' it was a completely different era, albeit the very tail end of said era. You had two choices – convince a publisher to publish you, or do the shameful thing of publishing yourself (and face ridicule from the publishing industry). Now you have a plethora of choices and the act of self-publishing is no longer a shameful deed. Yet, it's still a bit complicated, as the 'old guard' (so to speak) is fighting very hard to try and keep things the way they were, and there's a passionate exchange that goes back and forth which is akin to PC / Mac flame wars.
Anyway, the good news is, no matter what, one way or another you can be published, it's now guaranteed, and your book will be available in a market of some sort. Maybe not the one you dreamed of, but, a market nonetheless.
For those of you finishing up your NaNoWriMo novel, or anyone else who's dreamed of writing that great big book of wonderful life stories — these bits of advise are meant for you, and I guarantee they'll help in one way or another:
Books by Jerry


Born a kitten but magically transformed to a human baby, Wellington had a hard time
growing up, and even harder
time fitting into society.



Seventeen year old Tom Harrison is lost in a weird world of bullies, horny MILFs, and someone who may or may not be an actual angel.



Join Jon August on his surprisingly dangerous search for the Holy Beer.



29 tales of weirdness
and wonder!



The antichrist is an AI
and the Second
Coming is on TV.