Available Now
It's 1982 and Renaldo Withers is in the wrong business. No one wants their typewriters repaired anymore — they want those newfangled personal computers.
To stay afloat he accepts an offer he cannot refuse. When he finds out who it's actually from, it turns out to be far more frightening and dangerous than he'd ever dreamed.
Between his new love interest being a gun fanatic, his biggest customer being a mafioso, and his landlord reminding him of someone from the the Addams family, fate has led him right into a nightmare that it seems only he can get himself out of — by unleashing forces even the gods cannot control.
---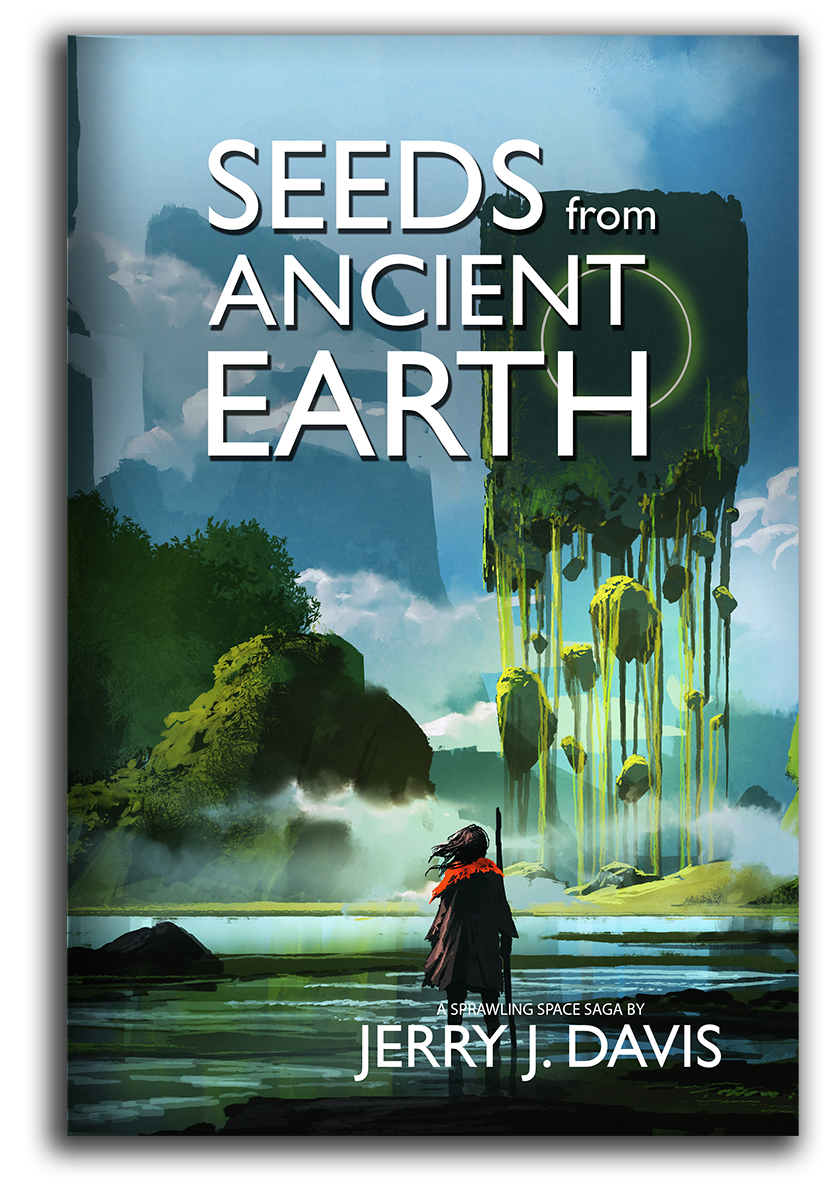 Now Live on Kindle Vella!
A sprawling saga of a woman's journey from childhood, through the end of the world, and beyond — spanning 800,000 years and across an entire arm of the Milky Way galaxy. Explore what it is to be human, and how far humanity can evolve and still be considered human.
Sign up for the one and only Jerry J. Davis newsletter!
Looking for a newsletter featuring 27% more quirk than the leading brand? Look no further! You've found it. Sign up today!

Sorry, offer void outside the Terran star system and in alternate realities which differ more that 4.6% from the Technica Trans-Reality Comparison Scale. In case this reality is a simulation, contact Elon Musk — he has the Konami Code. Those who are un-dead please ask your living or un-un-dead legal guardian's permission.
Processing…
Success! You're on the list.
Whoops! There was an error and we couldn't process your subscription. Please reload the page and try again.